Lintons Food Service Management
Food Service Director – Healthcare Division – Chestertown, MD
Chairperson of Company Safety Committee responsible for running monthly company-wide safety meetings, creating and educating with a wide variety of highlighted safety topics and publishing meeting minutes to all company users. Responsible for the oversight and management of all unit operations and unit associates. Ensures Lintons' service and operating standards are consistently met. Ensure product handling and food cost is properly controlled through ordering, receiving, storage, production, and service; inventory levels are to company specifications regularly. Purchases are made from authorized vendors and within budgetary guidelines. Consistently achieve established budget for unit, assuring controllable revenues and costs are managed within budgeted rates. Accurately complete all unit paperwork including meal counts, census and retail/catering sales. Ensure all required information on the Weekly Operations Report is reported accurately, including detailed variance explanations, and submitted within established timelines. And more.
World Vision
Child Ambassador – Volunteer
World Vision Child Ambassadors are an amazing group of sponsors who share about child sponsorship with their friends, family, and community — helping more children get sponsored so they can experience life in its fullness. Each member of this group shares differently based on their unique gifting and the variety of tools available.
Washington College
Sous Chef – Dining Services (Chartwells) – Chestertown, MD
• Cooking, preparation, service on all stations, allergen expert, shift supervisor.
• Create and distribute daily food production and HACCP logs and ensure they are completed by employees.
• Oversee all sanitation and cleaning procedures.
Redner's Markets
Cashier, Grocery, Bakery, Dairy – Chestertown, MD
Check out guests at register, stock grocery shelves, prepare and stock in-house bakery items, stock dairy items.
Figg's Ordinary
Executive Chef – Start-up Consultant – Chestertown, MD
Responsible for all facets of operation including ordering, staffing, cost control, sanitation and daily operations.
Food and Bakery production and display and customer service. Develop and implement HACCP Plan. Recipe codification and costing.
Kent Center
Executive Chef – Chestertown, MD
• Create, implement and oversee food service for a center for developmentally disadvantaged clients
• Work under medical supervision to create, cook and serve meals for a variety of nutritional, allergic, and medical guidelines
• Responsible for all facets of operation including ordering, scheduling, staffing, cost control, sanitation and daily operations
• Create, implement and oversee the creation of a café menu for in-house staff also open to the public including corporate box lunch feeding program with online ordering system
• Create, implement and teach vocational classes for developmentally disadvantaged clients
• Oversee vocational employment program for developmentally disadvantaged clients
Viking Brew Pub
Executive Chef – Start-Up Consultant – Stoughton, WI
Create, implement and cook menu for a microbrewery start-up featuring house brewed beers in recipes. Responsible for all facets of operation including ordering, scheduling, staffing, cost control, sanitation and daily operations.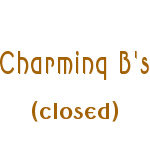 Charming B's Coffee Shop
Chef Manager – Start-Up Consultant – Milton, WI
• Responsible for all facets of operation including ordering, scheduling, staffing, cost control, sanitation and daily operations
• Barista duties
• Designed and implemented the menu for a high-end coffee shop start-up.
• Developed food and beverage service, HACCP sanitation, ordering, and cost control procedures.
• Trained food and beverage personnel in operations.
• Developed and implemented catering menu
Best Events Catering & Special Events Productions
Chef de Cuisine & Core Management Team – Janesville, WI
• Chef de Cuisine for catering company generating 3.5 million in revenue annually.
• Supervise up to 100 people including kitchen, dish room, stewarding, and wait staff personnel in on-site and off-premise environments
• Design menus, assure quality and flavor profile control, minimize waste
• Helped design the cafeteria menu for UW Rock County food service
• Prepare and present food tastings for prospective clients
• Prepare and serve high-end in-home meals for sophisticated clientele
• Buffet cookery and public food demonstration presentations
• Maintain HACCP controls and sanitation/safe food handling procedures
Chef David, LLC
Chef Owner/Operator – Madison, WI
• Catered and served high-end in-home meals for affluent clientele.
• Weekly in-home preparation of daily family meals for clients.
• Private cooking class instruction in-store for kitchen design firms.
• Chef demonstrations for Hormel Foods.
• University of Wisconsin Extension Mini-Course Development/Instructor.
• Created and recorded on-air radio cooking segments for 105.5 FM Madison's "Radio Deli" program.
• Wrote a monthly food column for Madison's "Anew Magazine" (now called "Brava Magazine")
Madison Web Host
Web Design/Hosting Owner/Operator – Madison, WI
• Sales, design and development of web sites for small to medium sized businesses including SEO (Search Engine Optimization), multimedia, interactive and custom web platform development and deployment.
• Operated and maintained web server applications and systems.
• Customer service and troubleshooting.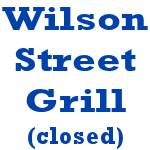 Wilson Street Grill
Line and Lead Cook – Madison, WI
Prepped and cooked all aspects of food service for upscale American Bistro including Garde Manger, Pizza, Bakeshop and Grill Stations.
Harris Teeter Neighborhood Food & Pharmacy
Corporate Chef – Deli Bakery Management Team – Matthews, NC
Part of management team responsible for overseeing Deli Bakery operations in over 230 stores in several states. Primarily responsible for in-store chef prepared foods operation developing and implementing high end food items. Developed standardized recipes and training manuals and in-store programs such as rotisserie chicken, pizza, Caesar salad stations, sushi, gourmet sandwiches, desserts and European breads line. Worked with company Quality Assurance department to establish and maintain proper sanitary control. Assisted store level management in opening new stores as well as implementing new programs. Assisted corporate product procurement personnel in companywide purchasing of products for Deli Bakeries. Helped prepare Board of Director reports for the publicly traded parent company.
More Than a Mouthful Catering
Executive Sous Chef – Los Angeles, CA
Managed up to 100 staff in front and back of house operations for a million dollar + high end catering operation in both on and off-premise catering. Assisted in maintaining an annual food cost of 12-15% of gross revenue. Responsible for developing new menu items, taste tests and assisting in sales and marketing.
Additional Stuff
Assorted Career Highlights – Teaching & Guest Chef Appearances
Culinary Institute of America, AOS 1989 – 3.71 GPA
Hurricane Katrina Relief Camp Food Service – Operator/Chef
Justin Sane Competition Cookers Team Member (BBQ Competition & Catering)
UCLA Extension Culinary Arts Classes – Instructor
University of Wisconsin Extension Mini-Courses – Instructor
Food Trade Show Cooking Demonstrations – Show Floor and Stage
Kitchen Design Firm Cooking Classes – Instructor
Joseph Amendola CIA Scholarship Reception Palmer House Hilton – Chicago. IL – Guest Chef
CIA Greystone Campus Opening Reception – St. Helena, CA – Guest Chef
CIA Alumni Receptions – Los Angeles, CA – Guest Chef
Grandma's Kitchen – Chief Spoon Licker and Slacker