Chef David's Services
A Lifetime of Knowledge Available to You
In nearly half a century of working in the hospitality profession David has worked in virtually every segment of the food and beverage industry. His ability to translate that experience into practical expertise is what has made him such a valuable resource to those who have utilized his insightful and cost effective consultation. His solution based services include:
Restaurant Start-up Planning and Implementation
Profit and Loss Statement Analysis
Menu/Recipe Development and Costing
HACCP Plan Creation and Implementation
Facility Design Workflow Analysis
Operational Standards Development and Manual Creation
Obsessive Sanitation Systems Development and Training
Vendor Comparative Analysis
Packaging Solutions Consultation
Equipment Analysis and Recommendations
Catering Operational Development
New Product Research and Development
Food Styling
Product Showcase Demonstrations
Trade Show Representative (Booth and Stage)
If you are interested in talking to David about your needs please contact him.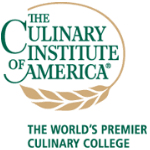 Proud Graduate of The Culinary Institute of America